THE Full Course
Overwhelmed by Mahjong?
We make it easy to learn this complex and difficult game. We help you learn quickly and feel confident enough to play with others, or online. With our course it is easy to break into the game as a beginner.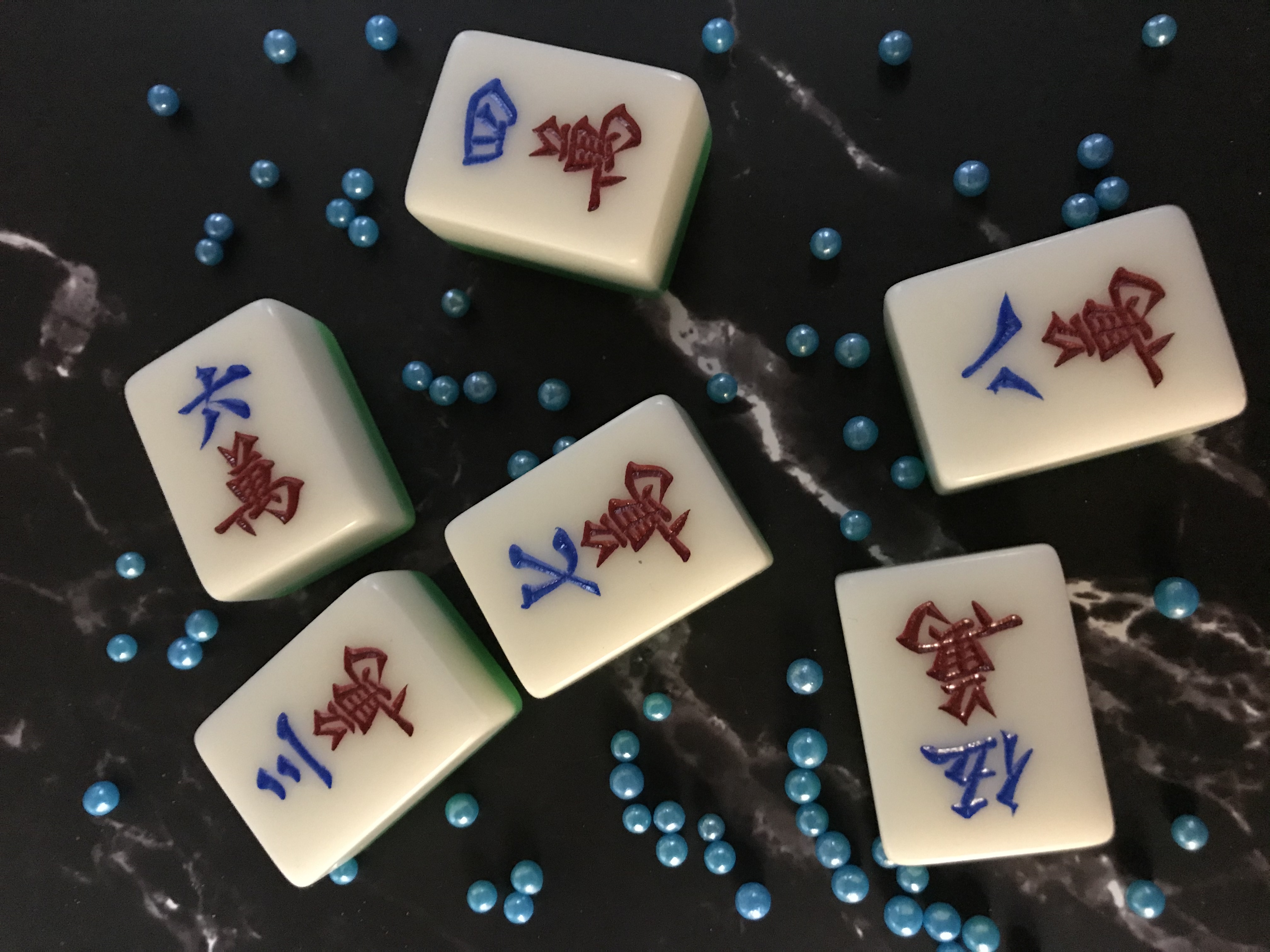 Mahjong game play has so many components, it is easy to get lost. 
Do you get confused by all of the rules, hands, game play, terminology?
Is it really stressful to sit down with friends and family who expect you to play at a higher level?
Do you feel ashamed to have questions while playing because you do not want to annoy other players?

These are all experiences we have when learning to play and our course will help you overcome these barriers.



THE Solution
Learn to Play With Confidence
Our mission is to provide immersive authentic content about Hong Kong Mahjong to enthusiasts through multi-media sources and storytelling to share the beauty of this cultural game worldwide. 




Lessons are easy to understand. We help you improve your speed, confidence, and knowledge while reducing confusion. Our method of teaching gets results!
Mahjong is a beautiful game, we want to share its beauty with you. Our courses showcase our beautiful photography in a visually elegant format.
Mahjong culture is just as important as how to play the game. We go over etiquette, what to expect when playing with others, and other subtle points about the game.


Introducing...
The Mahjong Party Full Course




Course Curriculum
What's Included?
The Full Course goes through every aspect of the game. It has 110 lessons that are rolled out over a 6 month period. You get lifetime access to the course.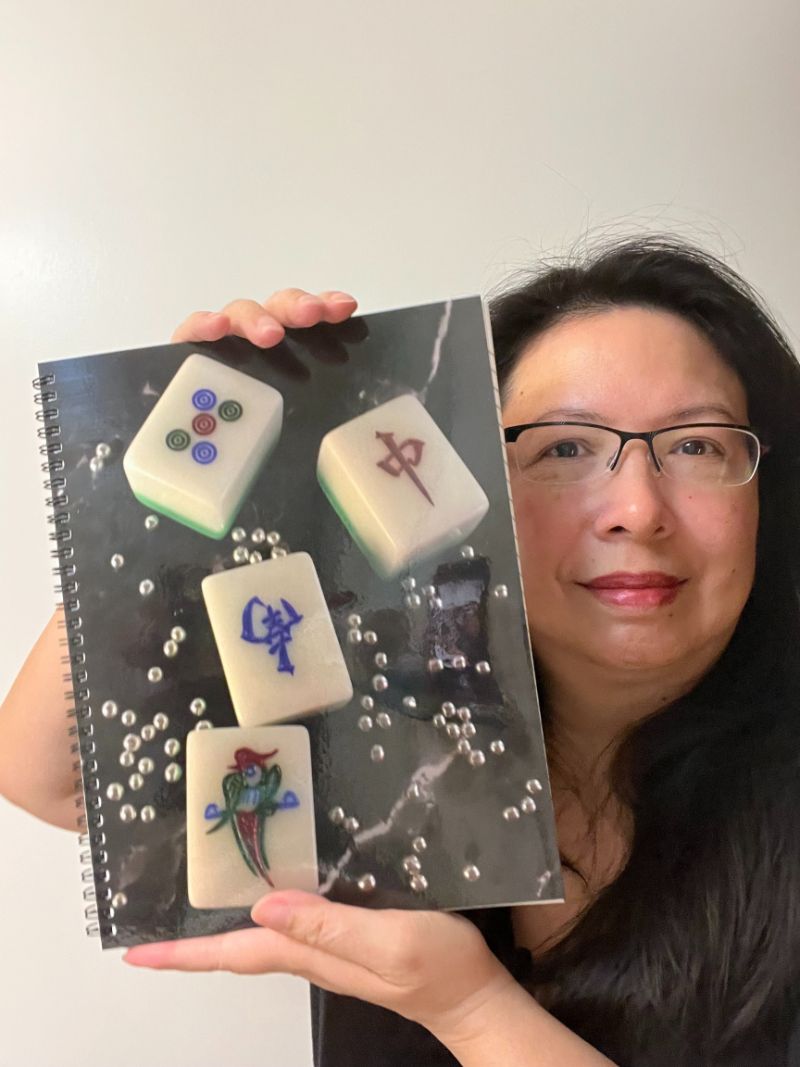 Meet Your INstructor
About Mona Stickley
Our founder, Mona, was born to parents from Macau and Hong Kong. She was introduced to Hong Kong Mahjong at the very young age of 3. Through the years she played mahjong with people from many different cultural backgrounds, generations, experience levels, and languages. She played with people completely new to the game, very high level players, and seniors in their 90's. She began teaching others how to play mahjong, and enjoys helping people learn the complex Hong Kong style of mahjong regardless of their background or skill level. 
Mona is a disability artist and multiple brain injury survivor. At times, she lost the ability to walk, read, and speak. However, she could still remember how to play mahjong. When her disability became severe, she tenaciously pursued progress by using mahjong to remember how to function and interact with others. Recalling the Cantonese mahjong terms helped her progress further. For Mona, Mahjong represents joy, community, resilience, longevity, and cultural connection. She is passionate about sharing it with others. Mona runs Mahjong Party with her husband, Jason.

Course Details
Frequently Asked Questions



When do I get access to the course content?
You will get immediate access to modules 1 and 2. After that, the next module is released every 2 weeks. There are 12 modules rolled out over a span of 6 months. However, you can go at your own pace. You don't have to finish within that 6 months. You get lifetime access.

What if I'm not happy with the course?
We hope you will be delighted with the course. However, if you are unhappy with your purchase, we offer a 30 day risk free trial period. We can provide a refund within 30 days of the date of purchase.
Couldn't I learn from a friend or family member?
There are many ways to learn mahjong. You can learn from friends, family members, a local organization, seniors group, or from university club. You can also watch multiple videos online to access lessons, often for free. We offer our courses as another option, perhaps even in addition to your chosen method.
We built our course in response to our experience in teaching others, and our research into the problems people encounter when learning how to play mahjong. Sometimes people struggle to learn from family or friends. Sometimes organizations or groups may not include you if you are not at a certain level yet. We want to offer a way to learn how to play mahjong from the comfort of your own home, where you can take your time to learn, and go at your own pace.

How much time will the course take to complete?
The Full Course is delivered over a 6 month period. However, you can take as long as you need. You have lifetime access to the course.
Hong Kong style mahjong? Do I have to be from Hong Kong to learn how to play?
Not at all. This style can be played by anyone from anywhere. 
Do I need to be able to read Chinese characters?
English is the main language for the course.
Does the course include subtitles in Chinese or any other language?
We are working on providing some translations in Cantonese and in both simplified and traditional characters, but the translations are not up at the moment. However, with your lifetime access to the course you will get access to any upgrades we do to the lessons. If we add in subtitles or opt to provide additional materials to be included in the course, you will get free access to those as soon as they become available.
We would like to eventually offer our courses and our books translated into Cantonese, Mandarin, French, Japanese, Spanish, Portuguese and in other languages that our customers request.
Can I learn at my own pace?
Yes! You get lifetime access to the course so you can learn and practice at your own pace. The lessons are all online, short, and available 24/7, so you can move through them as quickly or slowly as you want. 
Can I go back through the lessons I've completed?
 Absolutely! You can go back through your lessons as many times as you want.
Will I only be able to play Hong Kong Style Mahjong?
 While we guide you through Hong Kong-style Mahjong, the skills you learn enable you to play any style of Mahjong with speed and confidence. You will notice in the beginning of each lesson that we specify what style that lesson pertains to. It will either say:
This lesson builds skills for any style of mahjong – you can apply these skills to any style of mahjong
This lesson is based on the Hong Kong style of mahjong – you can still learn these skills, when you play a different style of mahjong you just transfer your knowledge and change some elements to apply to whatever style you are playing